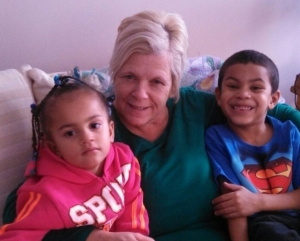 Hello and God Bless you all,
Gabriel and I are back from the states, it was a whirlwind trip, from a homeless child, sick family members, with both in hospital, my granddaughters wedding, and dealing with the 1st anniversary of Earls death, we had so many mixed emotions. Praise God, He's with us all the way.
The school has closed for this year, will begin in September.  Teachers and administrator are preparing the report cards for all the students. They will be given out to parents in church on Sunday after service. We are praying for the decision that all high school children will be going to public school next year, these children are very intelligent and are ready and equipped to be mixed in Dominican schools.
The children had their end of the year party, with a spaghetti dinner, songs, and good times. We thank all the supporters for their donations and supports.
We are still looking for funding for the new school, and a piece of land for them to have recess on. I have a couple places in mind, but will update that on next letter.
Here are our prayer request…..
| | |
| --- | --- |
| 1. | Funding for new school and playground. |
| | |
| --- | --- |
| 2. | Teams to come and share the Love of Jesus with these children. |
| | |
| --- | --- |
| 3. | Continue support for Gabriel and I for one more month, and for the supporters to continue their support with the school. |
If you would like to support or donate for any of these requests, please send to T.M.C.I., P.O. BOX 1761, Columbia, S.C. 29202.  Please send message of which you would like to donate too.
May God give you the desires of your hearts.
Until next month, have a great day.
All for the Love of Jesus, Gabriel's Outreach, (Gabriel and Shirley Featsent).
MAIL & BOXES ONLY
Shirley Featsent
100 Airport Ave.
Venice Fl. 34285
Phone # 829-639-0741
Missionary's in LaVega, Dominican Republic