NATIONAL TEACHER'S DAY
On Tuesday, June 28th, National Teacher's Day was celebrated in Nicaragua. Not only are the teachers acknowledged for the hard work they are doing, but they are given a day off as well.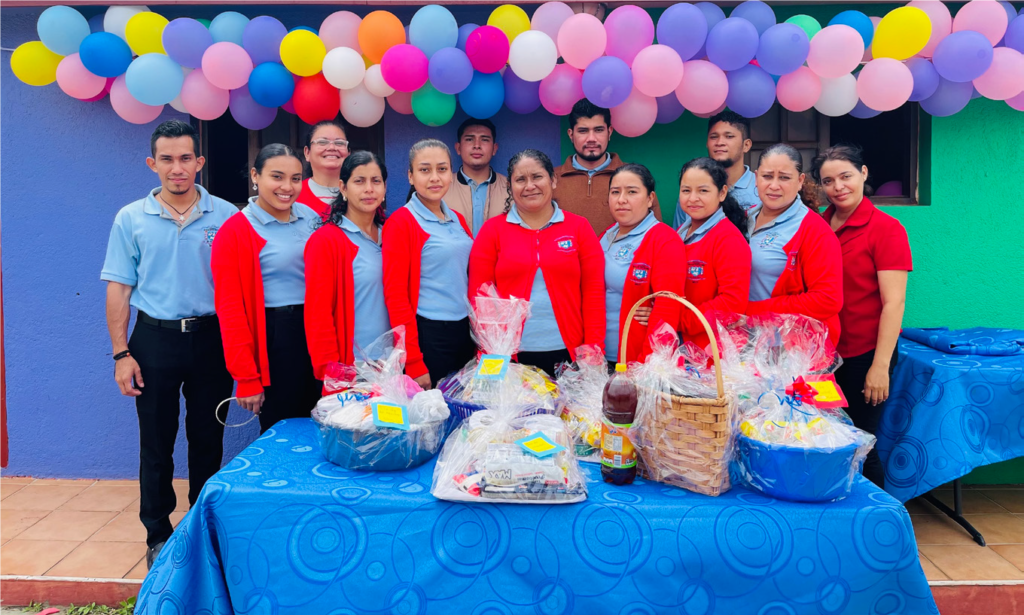 MTC's student body celebrated this day by honoring each teacher for their intricate and diligent work and to let them know that they are grateful for all they have done and continually do for the next generation of rising professionals. They know that their role is not easy, but it is one of the most rewarding and important roles a person can have; to be able to teach others.
BUCK & RHEA MARSHALL BRING A TEAM TO NEW HOPE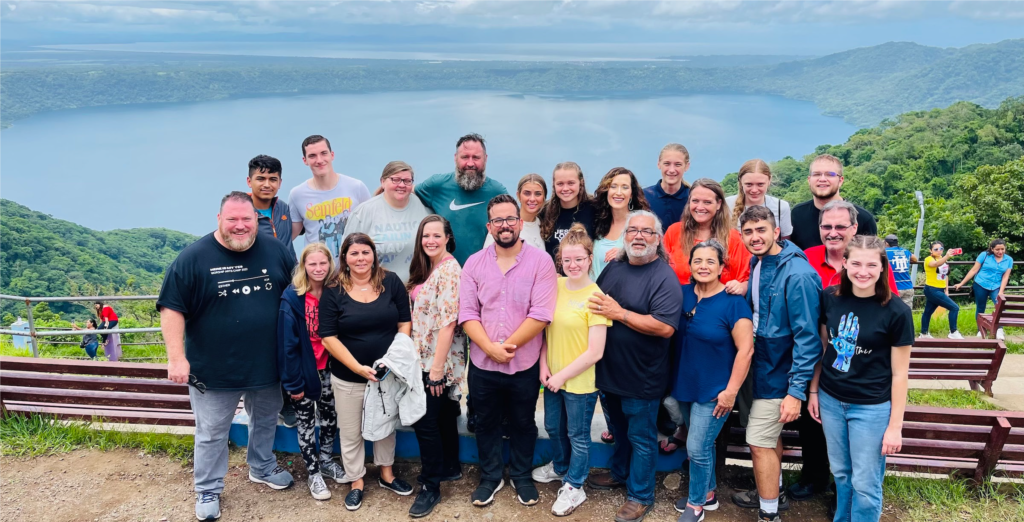 On Monday, July 4th, New Hope in Nicaragua had the pleasure and blessing of being able to receive once again, Pastors Buck and Rhea Marshall accompanied by 20 youth and adults from New Hope Church from Kodak, Tennessee. During their stay at New Hope, they visited churches, feeding centers and painted some classrooms at the New Hope Facility.
There was a time of fellowship with the youth that came from the states and the youth of Casa Adonai. It was a beautiful time of praise and worship. Part of the team of young missionaries testified about what God did in their lives during their time here. It was truly incredible!
We commend this team as they were the first team to come to New Hope in Nicaragua since the plague of Covid-19.
IF YOU WOULD LIKE TO BRING A TEAM FROM YOUR CHURCH,
CONTACT NEW HOPE'S DIRECTOR, CHARITY FORD [email protected]
VACATION IS OVER!!!

What a blessing it is to work with the children of Nicaragua. Over the past 20 years we have watched as hundreds of these students have graduated from MTC and went on to college or took their place working in various jobs.
For many of these children MTC has been the "lifeline" that changed their lives. More important than becoming an adult and taking their place here in society is the fact that many of them received Christ as their Lord and Saviour.
I started out teaching them that "life was hard," and "life was not fair," so don't expect it to be.
I told them there was a tow in Nicaragua that will try to drag you down. For every step you take forward you may lose two.
This seemed kind of far fetched to some as they had no running water, dirt floors in their homes, no electricity, barely enough food to survive, practically no money…
I told them they were not locked in by their poverty. Their only indifference was their lack of faith and trust in God to see them through.
I begin instilling in our first students to begin to dream… begin to look to the Lord for He had a beautiful plan for their lives!
I remember one student telling how she could not see anyway before coming to MTC where she could ever go to college, but, she said she decided to take me up on my words and begin to believe she could do it… money or no money, she was going! And she did… and she is a doctor in Nicaragua today.
What happened??? These kids begin to look beyond their poverty and the pitiful conditions they lived in. Many of them begin to do exactly that… "dream." And now, they "own the dream." Now there are doctors and lawyers and ministers who are touching Nicaragua for Christ!
And, you who have give to New Hope for years were such an important part of this happening. The truth is, without you and God… their lives would never be changed… for eternity!!!
S.O.S. URGENT PRAYER REQUEST!!!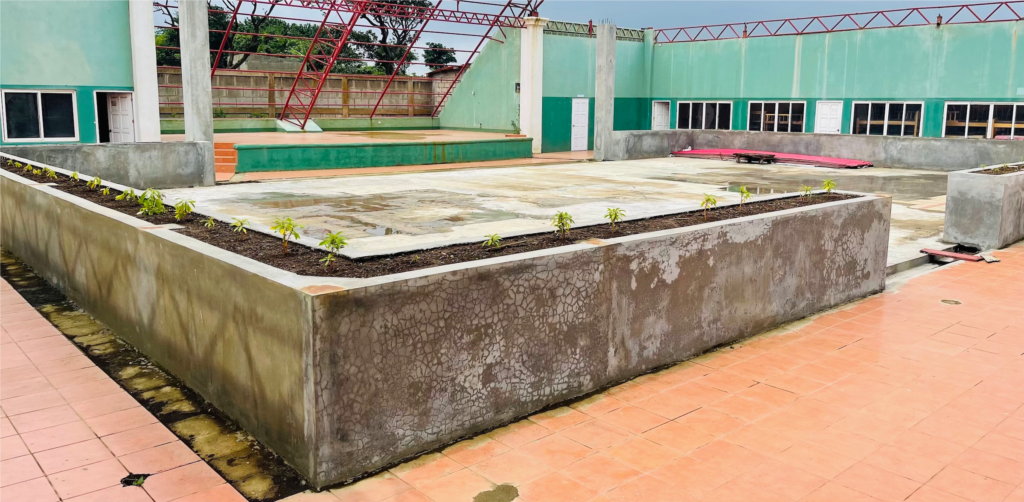 You can see in the above picture what is left of our main auditorium. As you may remember, "the volcano ate it," as they say here in Nicaragua. We are less than 5 miles from a "live-volcano." Although we painted and painted and welded… and did everything possible to save it, it disintegrated because of fumes in the air (that we could not see), from the volcano.Now, New Hope needs $32,000 to rebuild various areas where we use to have a roof over it. Although lumber is extremely high in Nicaragua, everything must be rebuilt with wood. If we do, there will be no corrosion problems from the volcano. We have other buildings in our facilities that have wood beams instead of metal and they are as good as they were when we began building here 20+ years ago. This building was so big, we didn't know how we could use wood. Contractors told us here that if we used the same paint on it that was put on iron pipes under the ocean we would have nothing to be concerning about. We believed them. But, they were wrong! Though we spent 1,000's of dollars ($100 a gallon), for this special paint, it did not take care of the problem.PLEASE AGREE WITH US IN PRAYER FOR THE $32,000 THAT ISNEEDED TO REBUILD PARTS OF THE ROOF ANDFOR THE OTHER MATERIALS WE NEED TO FINISH THIS.Though it may not look like it, we have come a long way already in making this change. This should take care of this need for many years to come.AND TO IT ALL, WE SAY, "TO GOD BE THE GLORY" FOR ALL HE HAS AND WILL ACCOMPLISH HERE IN NICARAGUA AS WE CONTINUE TO WORK WITH THE CHILDREN…