Dear Friends,
God's blessings to all of you! What a blessing it is to be a child
of the Living God! We have a Father in heaven who loves us
with an unconditional love, wants to give us the desires of
our heart, goes ahead of us opening doors for us as we follow
His lead, protects us from the wiles of the enemy and has
good things for us as we seek His face! I never cease to be
amazed at His goodness to us, even as we go through the
storms of life! He is faithful!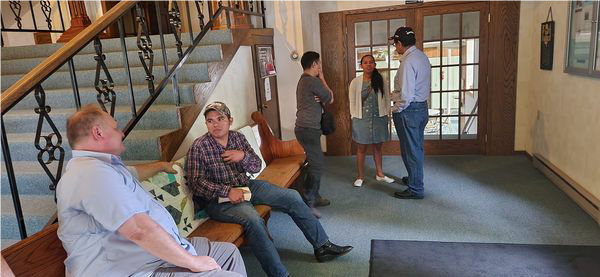 The past month has been a blessed month for GCOM as we
continue to do all we can, by His grace, to expand God's
Kingdom for His glory! Several months ago, dear friends and
supporters of the ministry helped us to get a printing press to
Pachuca, Hidalgo, in central Mexico to begin to print much
literature – Gospel tracts, books of John, New Testaments
and Bibles to spread across Mexico and into Central America.
We have been supplying tons of literature to this organization
who have been using it in their Gospel Caravans throughout
Mexico, Guatemala, and Belize. Thanks to their fervency to
spread God's Word, and the provision of Gospel literature
from various ministries, millions of people have heard the
Gospel for the first time and many have received Jesus as
their Lord and Savior! God's Word tells us that, "So shall my
Word be that goes forth from my mouth; It shall not return to
Me void, but it shall accomplish what I please, and it shall
prosper in the thing for which I sent it," (Isaiah 55:11). With
the printing press running, they will have a continuous supply
of literature to distribute. Thanks to all those ministries and
individuals here in the United States that provide literature
for this huge multi country outreach as well. All of it is still
needed and is greatly appreciated!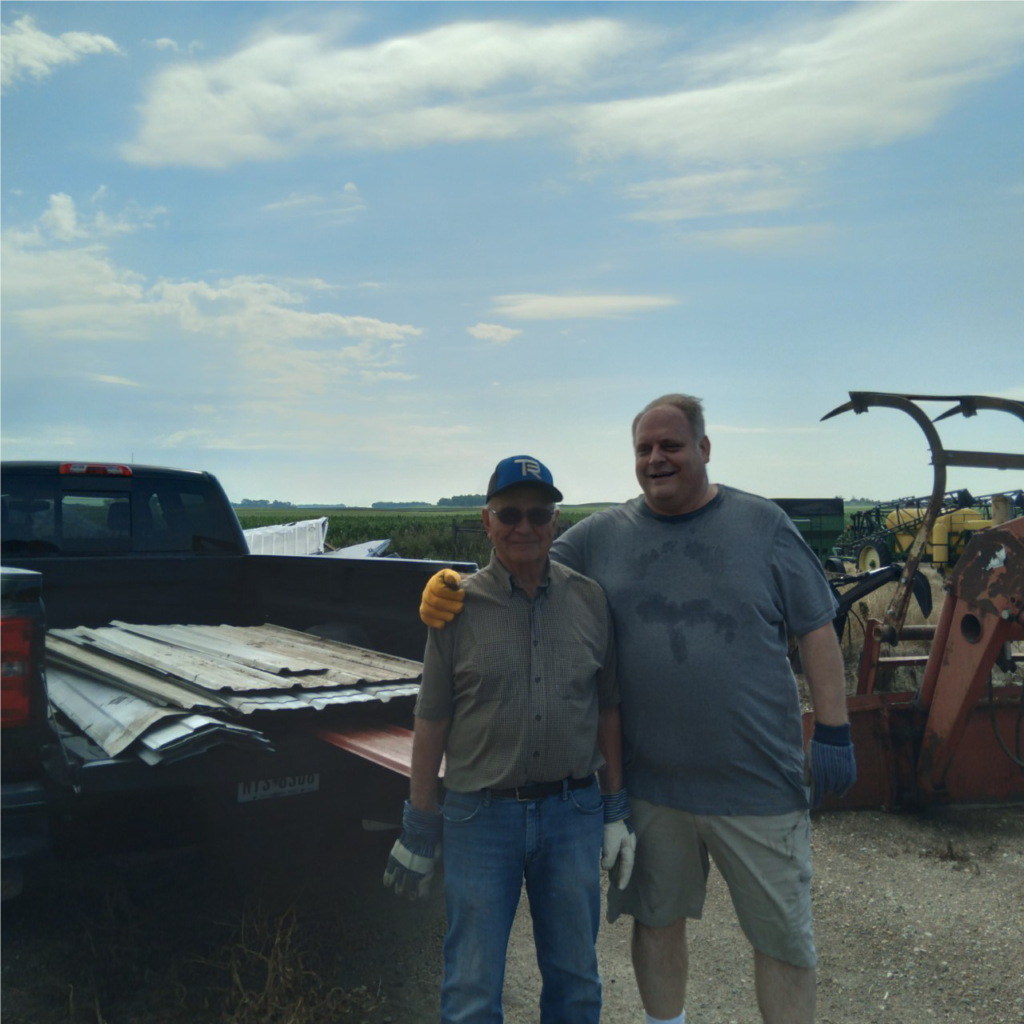 Last week, GCOM started a church on the missionary base in
Nuevo Laredo. It was begun via a VBS outreach that drew up to 50
people each day. It started small and grew each day. Now the
Mexican pastors, two couples, will minister to the children each
Thursday night, provide a meal for them, and have a family
service as well. Please pray that the people who come to the
church will become strong disciples of Jesus Christ and be used
mightily for God's glory. Also, for provision for every need that
the church has and for unity among the leaders.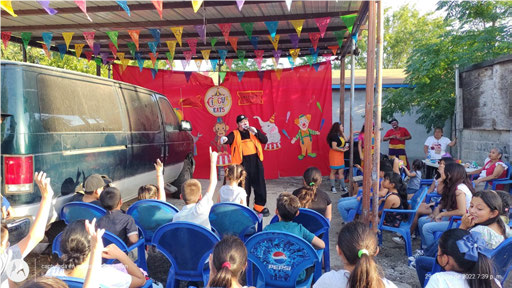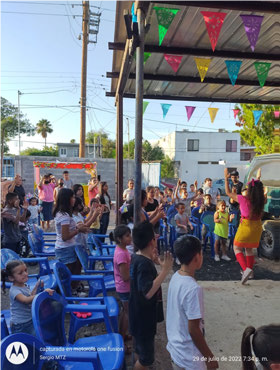 A new Video Bible College has been started near Lake Chapala,
Mexico with 9 students studying! Please pray for their spiritual
growth and that God will raise them up to be mighty men and
women of God! During this time when many seminaries are going
away from God's Word, we thank God for this Bible College that
remains true to the Word of God and that is being used around
the world to train leaders to bring in the spiritual harvest.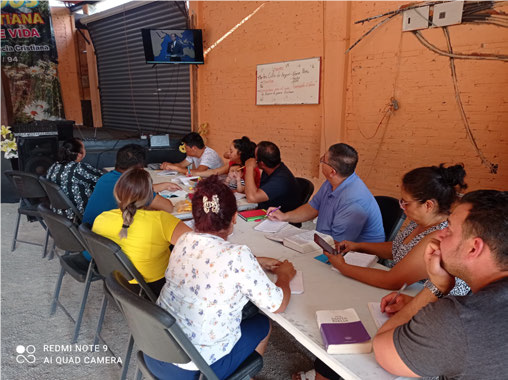 Sylvia and Joshua will be in Minnesota beginning approximately
August 20th as Sylvia has a couple more tests at the Mayo Clinic.
They know that she has a small cerebral – spinal fluid leak but
they were unable to pinpoint the location exactly last time. That is
why they put in the four blood patches hoping that they would seal
the leak and all of Sylvia's symptoms would be gone.
It worked for four days and then all the symptoms
came back. She says that she is at 60% but we pray that with these
new tests they will be able to pinpoint the leak exactly enabling
them to fill the leak with a glue- like substance like they did the first
time. Please pray that we can get all of this behind us this time, for
Sylvia's total healing and for the resources to cover the cost of the
procedure. At the Mayo Clinic our experience has been that
everything must be paid up front which makes things difficult but we
know that God is faithful.
Thanks for partnering with GCOM to impact so many lives for
Christ. Please know that each of you is so appreciated and we thank
God for you daily! If you have any prayer needs, please send them
our way!
In Christ's Love,
Rev. Kevin, Sylvia and Joshua Rosendahl
Ministry Needs
Church groups and Individuals to come and minister in Mexico beginning in
October
A good used van for a Cora pastor to use in ministry in the mountains where
the Cora and Huichole Indians live. We should be able to get one that would
be sufficient for $5000.
Someone to help with pickup truck repairs for the ministry truck at a decent
price.
A warehouse in Laredo to hold the ministry supplies. Our previous
warehouse was sold and the one we are using now is full and we are
working on getting all of that into Mexico.
A Sound Mixer for the new church on the missionary base in Nuevo Laredo.
Two pallets of a ton of beans for Mexico – cost – $1500 in Minnesota
Prayer Needs
− For Sylvia's healing
− For the necessary funds for her tests and possible procedure at the
Mayo Clinic. If you know of any reasonable housing for us, please let us
know. It would be greatly appreciated!
− For God's blessing on all of the 63 Bible College students currently
enrolled throughout Mexico
− For more Bible College students to enter the Bible College to be trained
and spread His Word
− For the new church in Nuevo Laredo to grow and multiply to impact
Nuevo Laredo
− For the new Spanish church in Ashby, MN to grow and make strong
disciples for Christ
− For God to send the right pastor to take over the church when I must go
back to Mexico
− Abundant finances for the ministry
− Safe travels for Sylvia, Josh and I in our respective travels
− Wisdom for every decision