Praises!
First a big thank you to each of you that took the energy to come out, hookup and spend time with us as we visited the USA. We know that life is busy and we appreciate that you took that effort for us!! We did have so many blessings and wonderful conversations with each of you we were able to connect with. There were some crazy things, like covid chopping about 1/4 of our time off the front end of our visit but we were truly blessed by y'all!!
I came back to a fully packed schedule with 40 volunteers here during the month of August. Not all at once thankfully but usually 22-25 at all times with a handful the entire month, all the others from 2-3 weeks. This is the same organizer that was here in January that I mentioned. Gibi, the founder screens his volunteers and looks for those that want to come and make an impact and not just here to party. All of these volunteers were just amazing young caring professionals.
They worked diligently Monday-Thursday taking some weekends for fun, some stayed on weekends. Let me see if I can think of all of the things that they organized and paid for? Painting: the outside of the kitchen, the outside of the boys dorm, painted some murals and the inside of the girls dorm. They hosted mommy time and took care of up to 15-20 babies in the mornings so the mothers could partake in either the gardens, tailoring or hairdressing vocational center or the majority choose to take English classes.
There were many mothers from the DRC/Congo so it posed the challenge of French speaking very little English and the Spanish volunteers with thick accents and some English. It has always been interesting and a delight for me to see and participate in getting through language barriers. I witnessed people use anything from rudimentary sign language to drawing pictures to communicate, to taking hold of someone's hand to walk and show a reference point. These mamma's were well on their way after the 4 weeks to feeling accomplished and more confident in their skills.
Each day the volunteers hosted the children in sports competition with each class participating with a new t-shirt that was associated with their class. Shoes, tee's, and a variety of other apparel was distributed not only to the children here, but within our community here in Gweri. Some definite challenges of distribution in that it gets a little crazy and people can be very creative in trying to get more than is intended for each family or individual.
An attempt to hold a medical clinic was fraught with problems but we will try again. Some of the issues: need to engage more local doctors, better understanding of what might be needed for basic medicines and how to manage the flow for care and a screen process. That might all sound negative, if it does we really look at it like a great lessons learned and will again try in the future.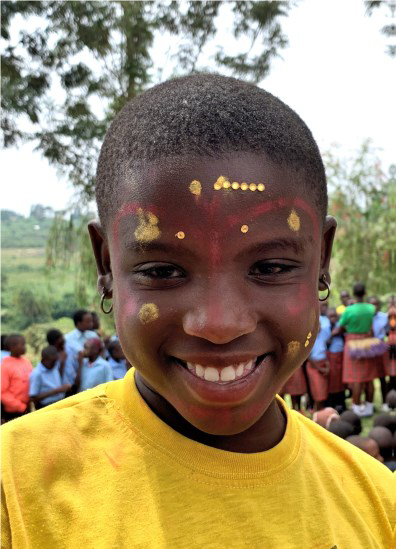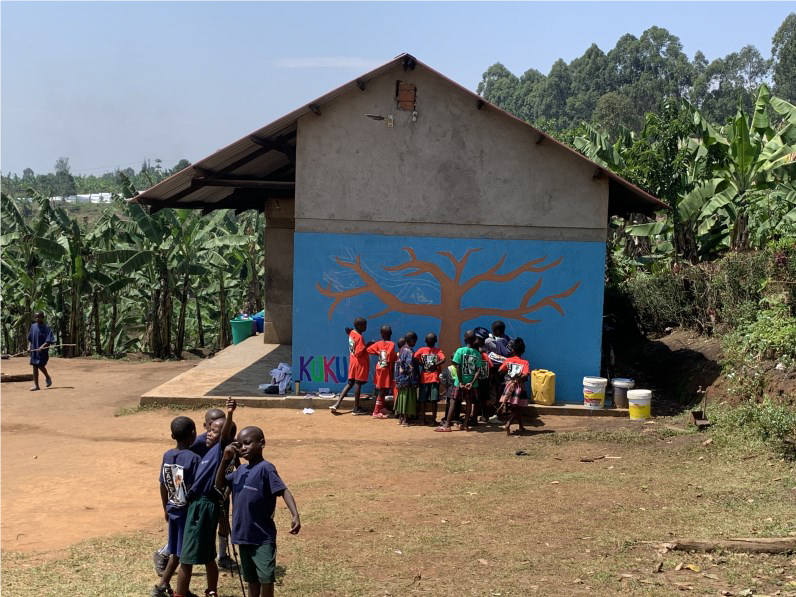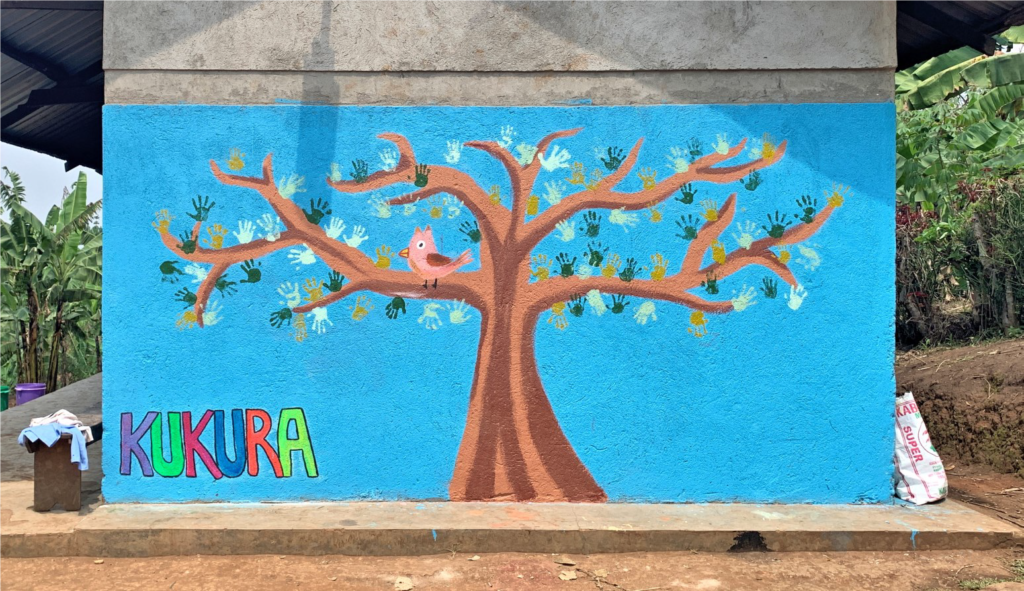 More Praises & Challenges!!
So that is a summary in brief. So you might be asking yourself what was my role in the activities of the group. Some of you might remember my career while in the work force was technical project management. That skill, project management, can translate to almost anything in life, as well as here! From helping track everything, bringing risk assessments, to budget keeping and more during the planning sessions for the last year including the mock trial in January, that was really what the small team did then.
Here in August it was anything from being a point person, to material pick up, to the transportation to the community visits to, briefings of activities, to cake maker, to photographer, to liaison in some challenging moments. I hosted a dinner for the last 11 volunteers last Friday, I don't think I can do 25?!?!! It really is everything God has prepared me for before coming here. It was demanding, yet satisfying and one of the most fulfilling aspects of their time here was having the honor and privilege of being able to witness and testify to these young people. I even sent my testimony to a couple of them!
You might be thinking what about Bill?! Bill came back to catching up, more updates and meetings. His is much more cerebral in some ways with what he is working on and wasn't as intense. He's working with his team in preparing them to go to the next stage of executing on the training that they have been going through, next up is more live applications. He also had additional insight in how he needs to continue to effectively change material to assist in learning, or in hopes of retention for the culture here.
I told one friend that coming back and the lack of being able to ease into the 9 hours of jet lag may have been good for me, although I don't know that I would want to do it again nor would I necessarily recommend it! But we are back and fully entrenched back into all the things that God has for us here in Uganda including fully spoiling these two four leggers here. I think too they are pretty happy to have had us return. I think they may have again given up on us coming back. There were definitely stress indicators. Won't it be wonderful when our worries and concerns are no more ……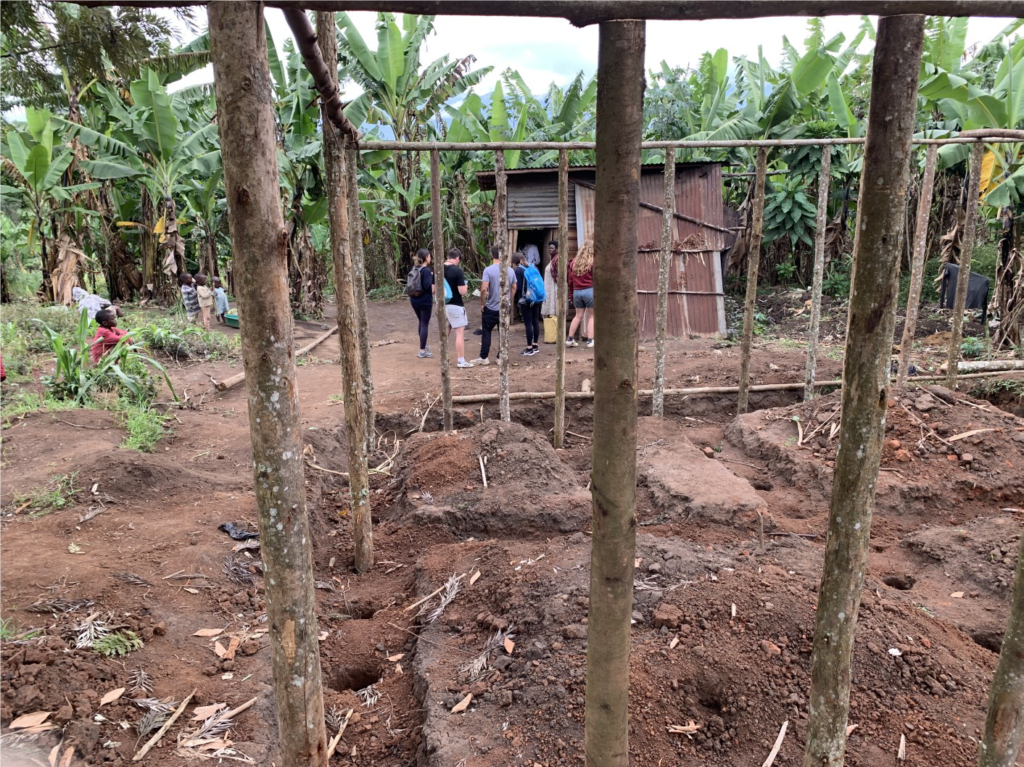 Prayers
 Praises, praises, praises for our time in the US!! We did so enjoy the time and fellowship with so many of you. I truly believe that is because you all continued to pray for us and He heard your prayers!
 Pray for another couple of streams of funding for FMLK. This is an ongoing prayer, and we hope that with some of these young adults that there might be some help coming in the future. WE continue to trust God in all things!!
 Please continue to pray as we complete the applications and everything surrounding the 501c3. We still have some undone portions of completing this and I am hoping we have time to accomplish some of these in the next couple of weeks. Coming back to crazy just hasn't allowed us to tie down a couple of items but we are so close!!
 Please continue to pray for the families I gifted photo sessions to, the sessions haven't been scheduled yet. I just saw the friend from a distance so believe he must have just returned from bringing his wife & children back.
 Prayer for both of us as we get back into the groove, being honest I am really, really tired right now. Its been two straight months of crazy!! Pray for our health.
 Please pray as we prepare for FMLK NGO renewal next month. Always rough!!