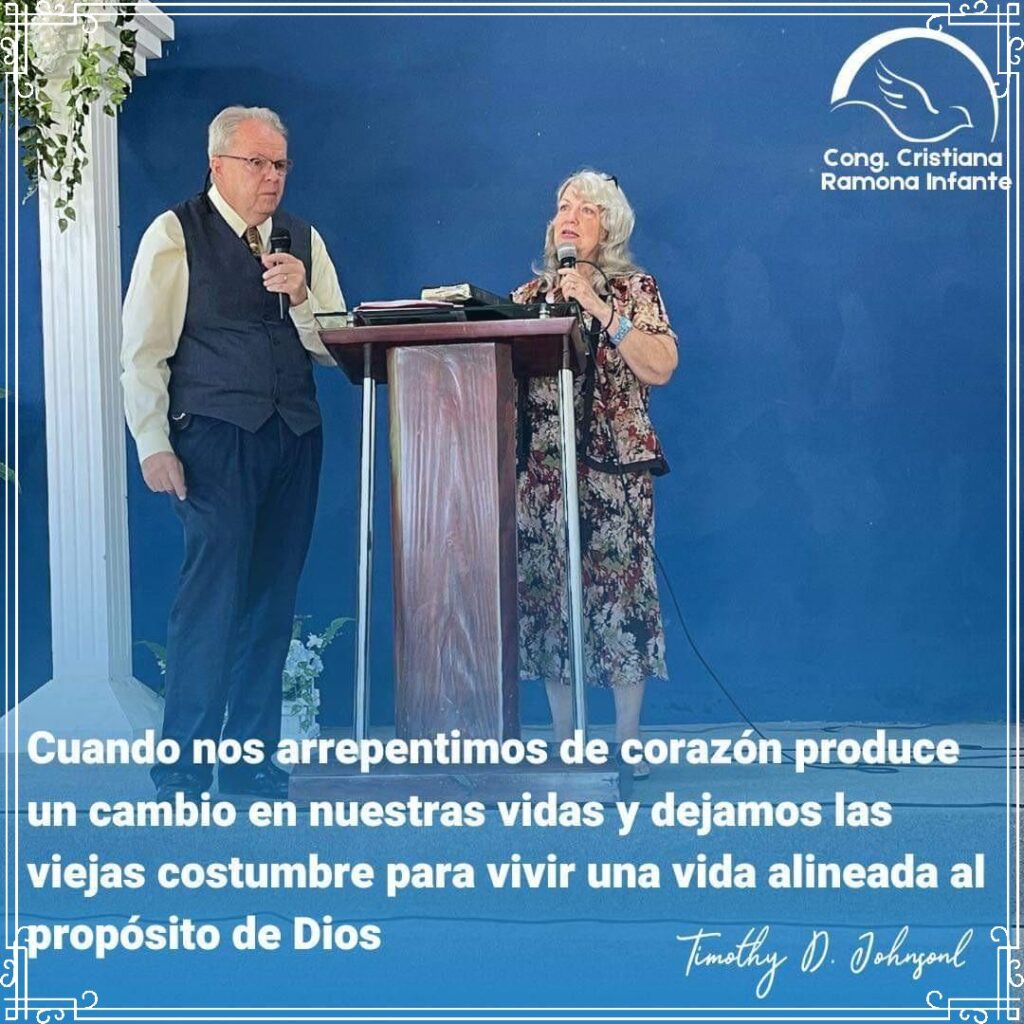 Dear Family and Friends,
We have much to be thankful this Thanksgiving! We are praising God for His mercy in sparing Tim's life. On October 12, 2022 Tim suffered a heart attack. He underwent a heart catheterization here in the hospital in Santiago, Dominican Republic and doctors found a vein 100% blocked and an artery 95% blocked, after angioplasty, two stents were placed. Tim is recovering very well and has been given permission to return to normal activities. This week we celebrated his 69th birthday! Trena has also recuperated from 5 days in ICU with COVID-19.
(Translation: "When we repent with our whole heart a change is made in our lives and we leave the old ways to live a life aligned with the purposes of God". Tim Johnson)
We've been busy about the Father's business – God's Word is Not Bound.
Our family was honored…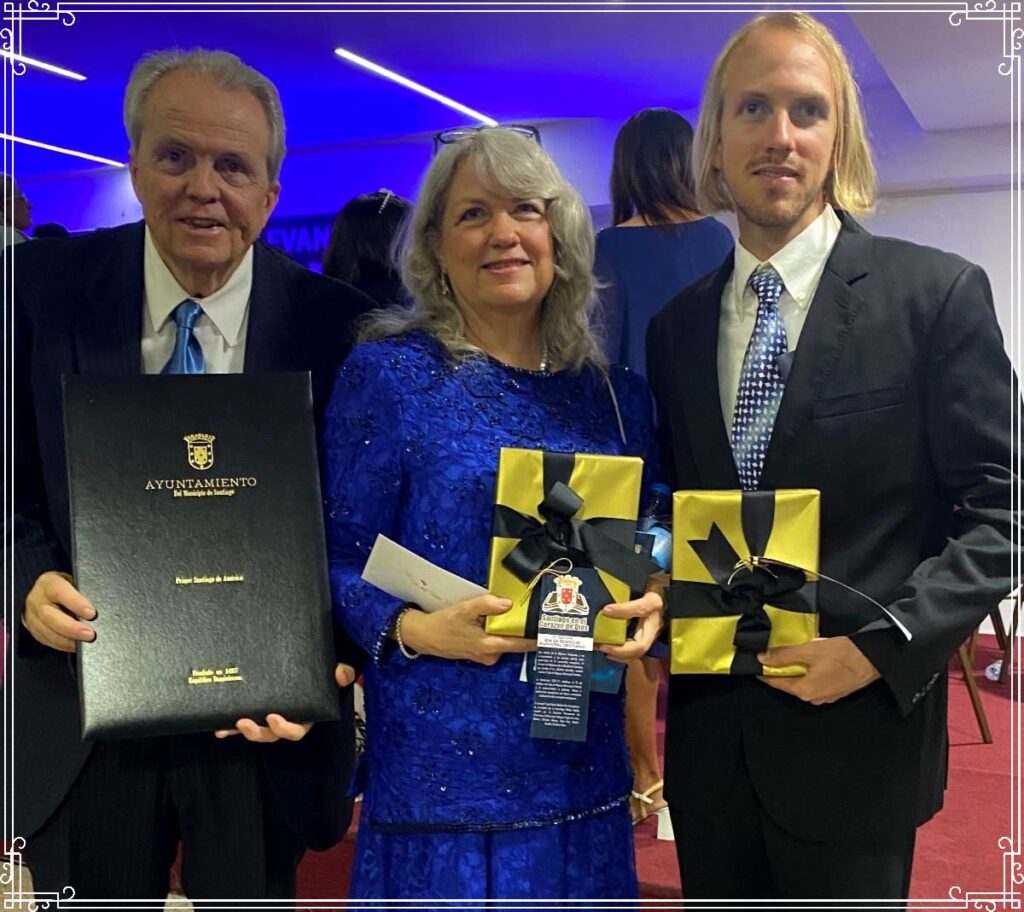 October 31st, Tim, Darren and I were invited to a special event sponsored by the Santiago Mayor's office. called "A Night of Rejoicing for the Protestant Church". It was in special honor of "Reformation Day" when Martin Luther nailed his 95 Thesis to the church door in Wittenberg, Germany. What a surprise when our family was honored for our 36 years of overseas mission work and our contribution to the development of society (educational & cultural) in the nation. They adopted us as "hijos of Santiago, Dominican Republic " for our 27 years here. Ironic for me is, that on October 31st Dominican Republic does not celebrate Halloween but does celebrate the Protestant Reformation (505 years)!
Church Building…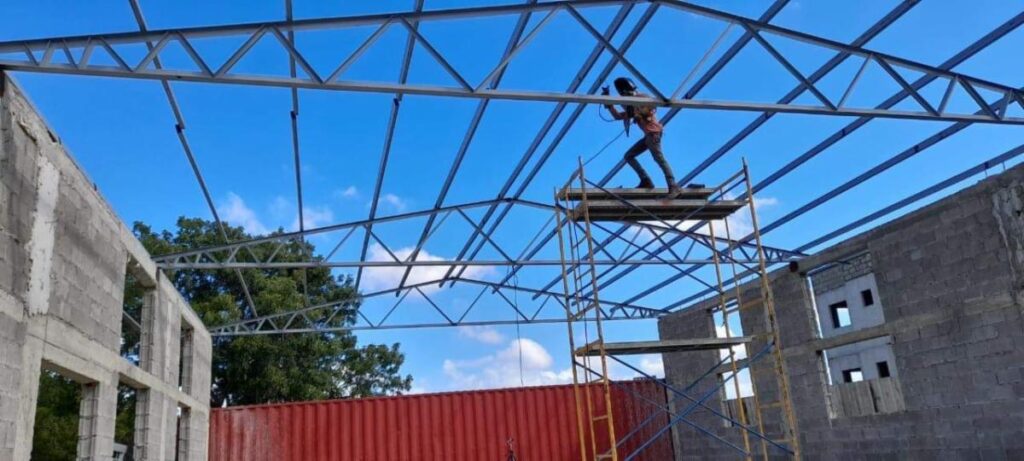 Our son Darren, has completed the trusses and roof for church build #34. We do not pastor these churches but evangelize, encourage and help the pastors fulfill the vision God has placed in their hearts. When we arrived in the D.R. 27 years ago, more than 5,000 villages and towns had no evangelical (protestant) church. Praise God His church is growing and expanding.
Pastors' & Leaders' Conference in August…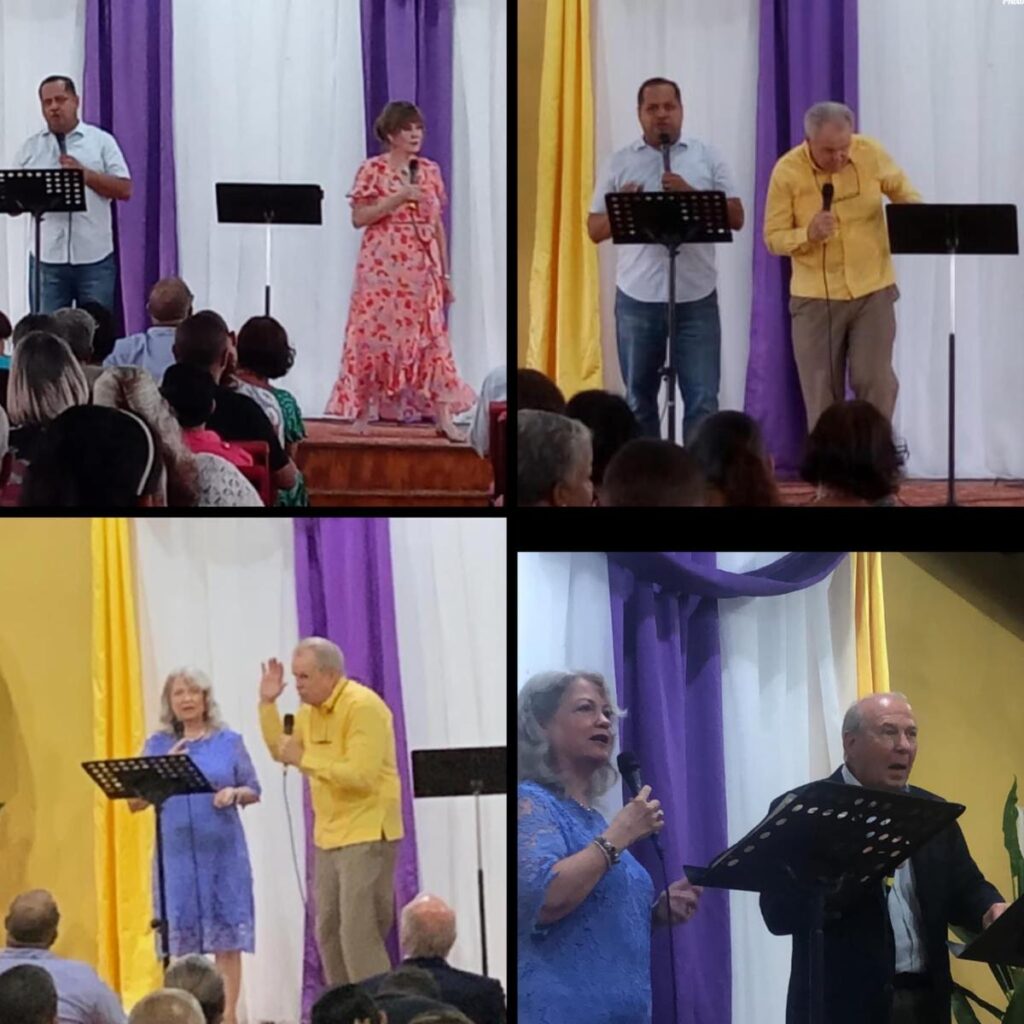 We were privileged to host at Casa Grande our 'first since the pandemic conference' for pastors' and leaders' with guest speakers Dr. Delron and Peggy Shirley of Colorado Springs. Theme was: Joshua 1:9, "Have I not commanded you? Be strong and courageous. Do not be frightened, and do not be dismayed, for the Lord your God is with you wherever you go." (ESV) Approximately 300 attended. We are still receiving reports that they were greatly ministered to and encouraged. To God be the glory!
Casa Grande Roof Project…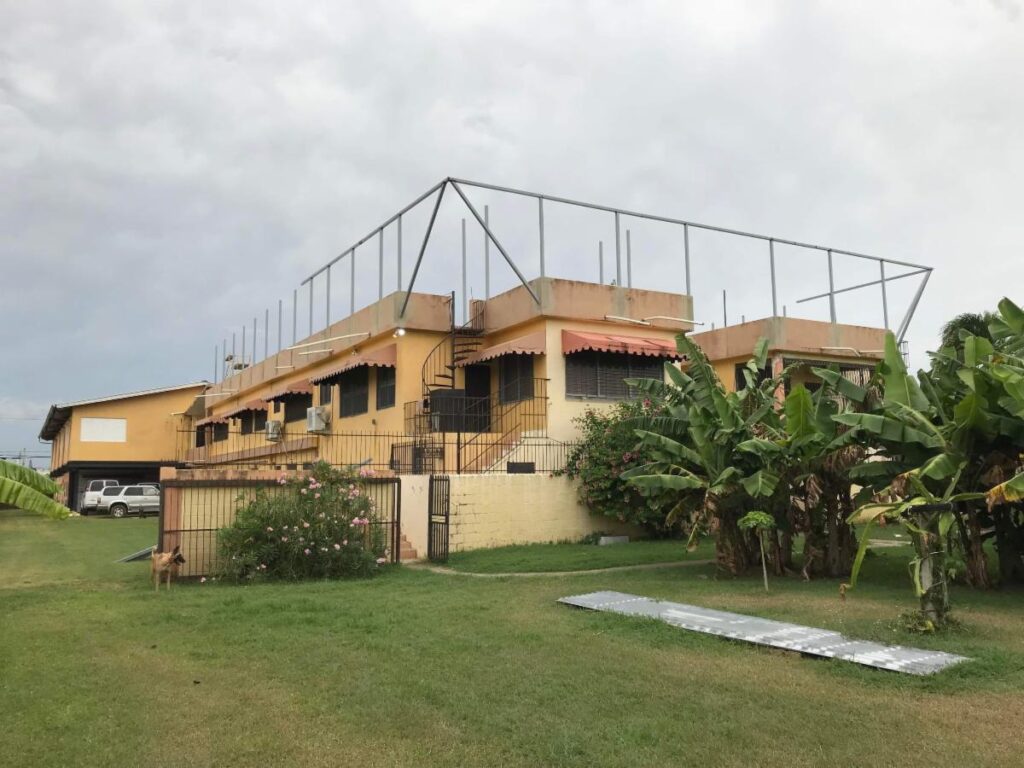 When we were moving to Dominican Republic in 1995, God gave us a word through a singer when we were visiting a church in Morristown, Tennessee, The singer, Bill Silver, said, "I feel God is saying that He has a big house for you in the D.R., and I see it getting bigger". It was an encouraging word as we didn't know where we were going to live. Little did we know that God would put a sign on the roof saying "Bienvenidos a la Casa Grande" "Welcome to the Big House". (It was formerly a discotheque). Well it has gotten bigger and is getting bigger still. Our flat cement roof filters water when it rains and we haven't been able to stop it. Now, Darren is working to put a corrugated metal roof above our cement roof so the rebar in the cement won't rust and cause a cave-in. Would you like to help with finances for this project? (Label it "Roof Project"). We just housed a group of 17 Dominicans and have several more groups scheduled in the coming months.
We, at Casa Grande, hosted a baptism for one church with 48 new believers.
Thanks so much for your love, prayers and support! We are laborers together in the Master's harvest and we are so grateful for your partnership. Have a Very Happy, Blessed Thanksgiving!!! May God richly bless you is our prayer.